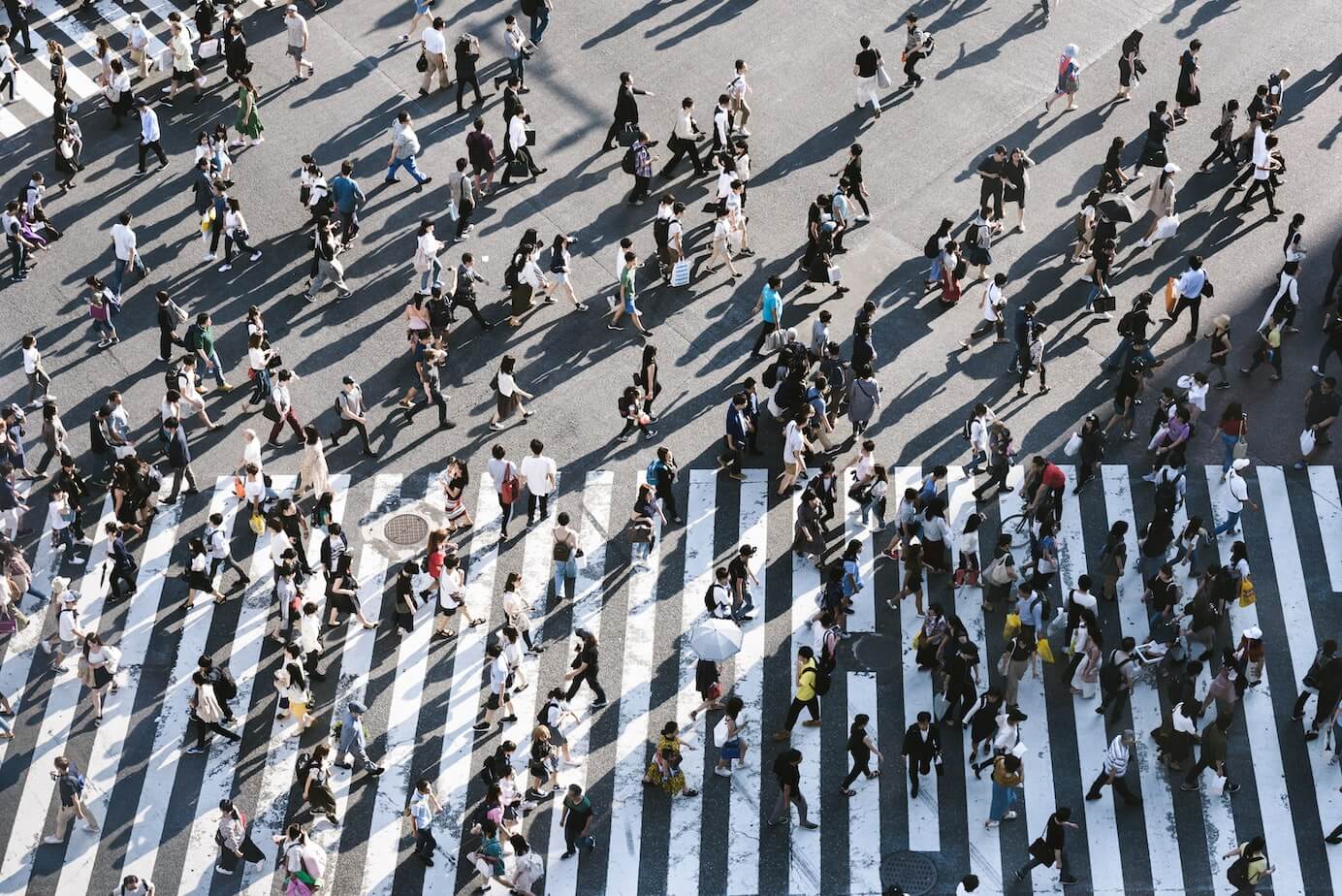 How much traffic do your competitors have? What traffic does Anymail finder have?
Looking at your own and your competitor's traffic is fascinating especially when Google updates their algorithm and wipes out half your traffic. Below see the crazy things that happened recently with a few websites.
How do you see someone's website traffic?
Using SEMRush.
We use SEMRush to:
Analyse our competitor's traffic.
Find which topics are popular in our industry to research and write about.
Understand who is linking to us and sending us visitors.
Below is Anymail finder's traffic over the last 6 months (for the USA)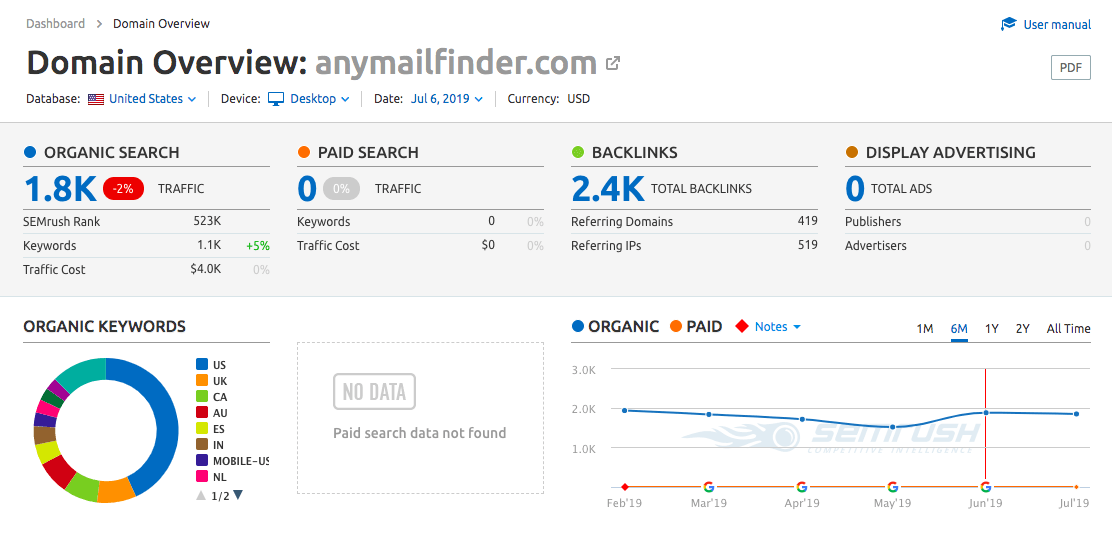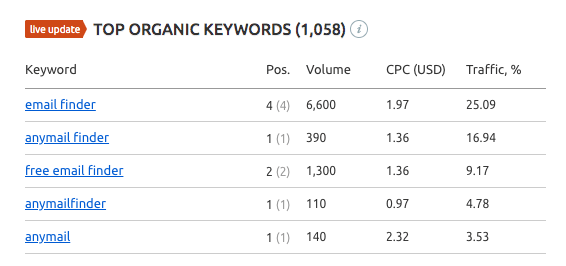 SEMRush have a free trial to play with.
Good quality content matters because Google will crush you!
Google made a Broad Core Algorithm change in June 2019.
The changes targeted bad blog posts where they copied and pasted a lot or were slow or were not authoritative enough to talk about health or finance.
In the long run you can't lie to Google.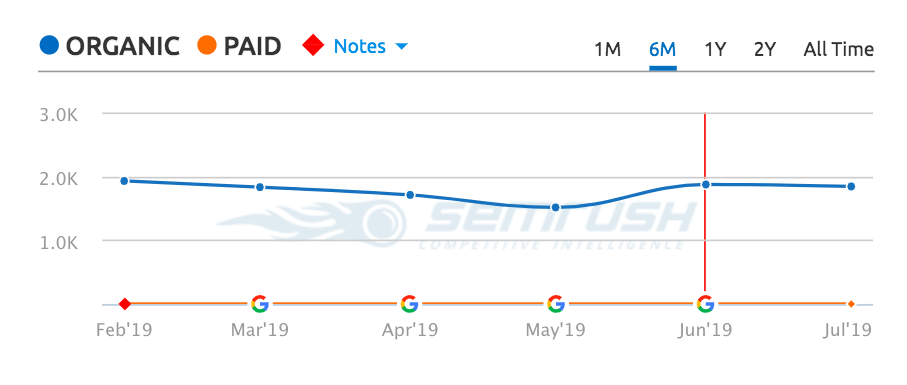 Oddly enough, that June change may have helped Anymail finder's traffic go back up slightly.
Here are a few other sites and their traffic
Please note: All the examples below contain data for the USA only.
Upscope
This is personally painful because I work on the Upscope blog and growth in general.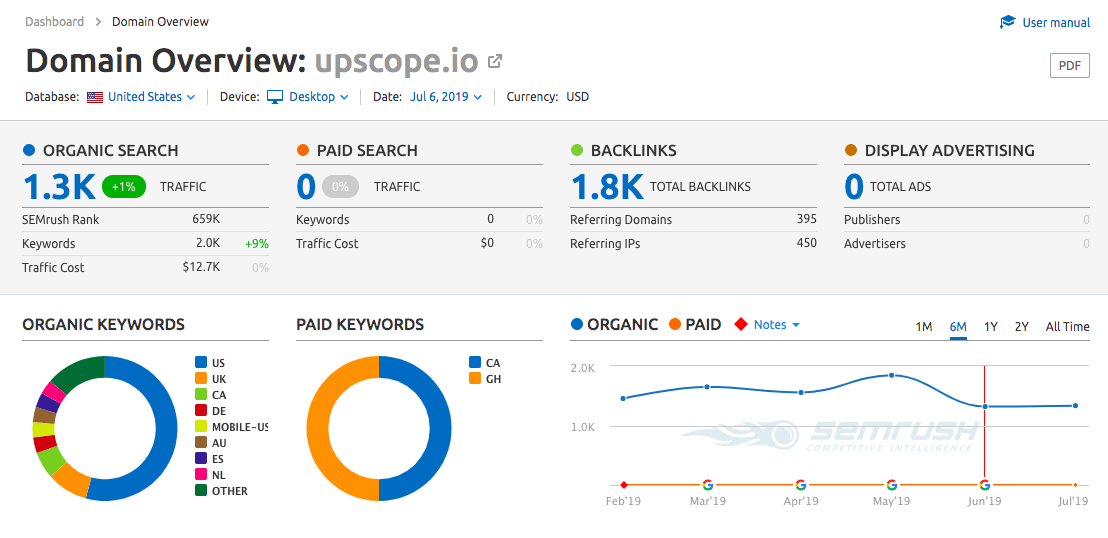 Why did Upscope traffic drop after Google's June update?
From what I can tell so far, it's because some of our blog posts had a fair amount of paraphrasing as they were roundups.
I got lazy.
For example, this post on SaaS pricing is a good roundup but I did do a lot of copy and paste. It's still on page 1 of Google but gets half the traffic it did before.
Upscope's competitor Surfly also suffered
We were not the only one's hit, our competitor took a hit too.
What this could mean is that someone else took our traffic. After the Daily Mail halved in the US. The Sun doubled in traffic.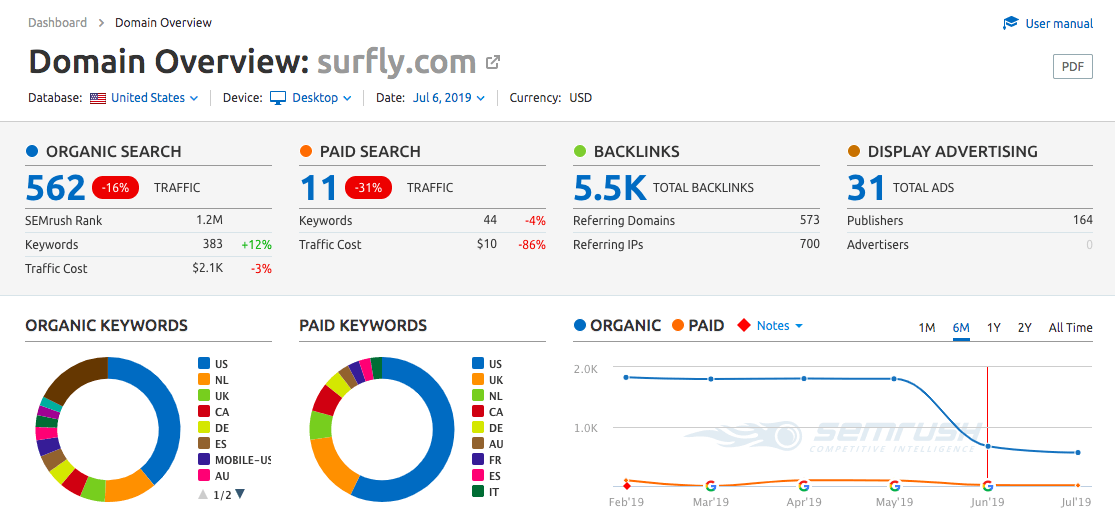 The Daily Mail
The Daily Mail lost almost a half of its traffic.
Below is an image for their US traffic and it dropped from 16 million to 9.5 million. SAD.


Mercola got crushed
Mercola is a natural health website and Google is apparently coming down hard on medical and finance sites that are not considered proven or authoritative…. so watch out alternative medicine websites.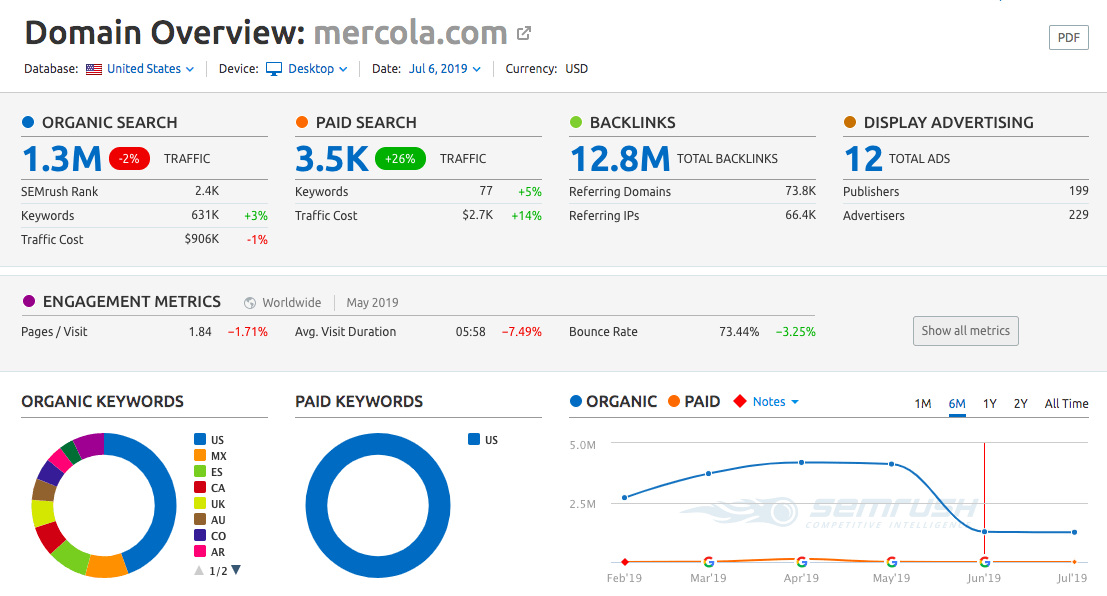 As Naval Ravikant said, the most powerful people in the world right now are those who write the algorithms at these big companies. Mercola just felt that power.
I could go on but go check out SEMRush and see how your competitors have been impacted by that June change.